I am one of only a few people that online never use the language tics of 'lol' or 'roflmao'. I see these tics as just what they are – unconscious and habitual responses. I do not need to know every time that you manage to laugh in a conversation with me – I am a funny guy, and I expect you to laugh. 'Lol' is like a doggy treat that we toss at each other to fill in the silent spaces. Some people use 'lol' as a nervous tic when nothing funny has actually been said by anyone. Try and type something different. Make up a new response that enables you to be mindful of your interactions.
What are your speech tics? Figure out your tics, and become mindful of changing them. Be proactive rather than unconscious of the smaller details of your life. It takes an especially alert Self to stay on top of language. The Self has to use the brain after all to speak. It is a matter of passively speaking, or actively speaking – unconsciously or consciously. Examples of speech tics are: 'like'. 'ummm', 'you know what I mean', etc etc.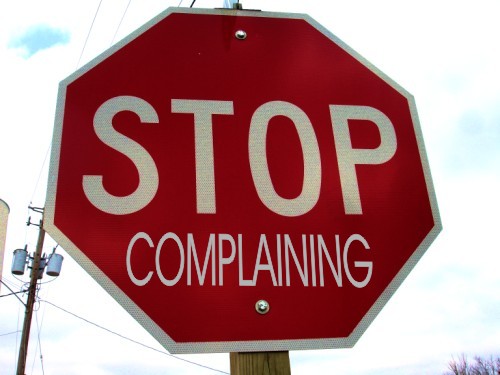 One of the most unconscious tendencies is to complain, bitch & moan every chance you get a willing audience. This is pure brain emotional vampirism. I tell my students to sit on their hands every time they have the impulse to complain or be negative…this to give them time to ascertain if the negativity actually belongs to them or not. There are a lot of ways the brain will inject itself into your presence, and the use of language is primary.
~ DC Vision